Being a boarding student at Ross is an exciting experience that introduces students to other cultures, prepares young people for the increased independence and responsibility of college academics, and sparks lifelong friendships.
Ross boarding students cap off their academic day with athletics and extracurricular activities, followed by dinner with friends, faculty, and staff members in the Ross Café. Each evening, house parents supervise homework and leisure time at the spacious and well-appointed boarding houses. On weekends, students can enjoy organized activities, study, or take time to unwind. Weekend offerings may include recreational sports tournaments, local shopping, movies, amusement parks, or trips to New York City for a show, museums, or exploration.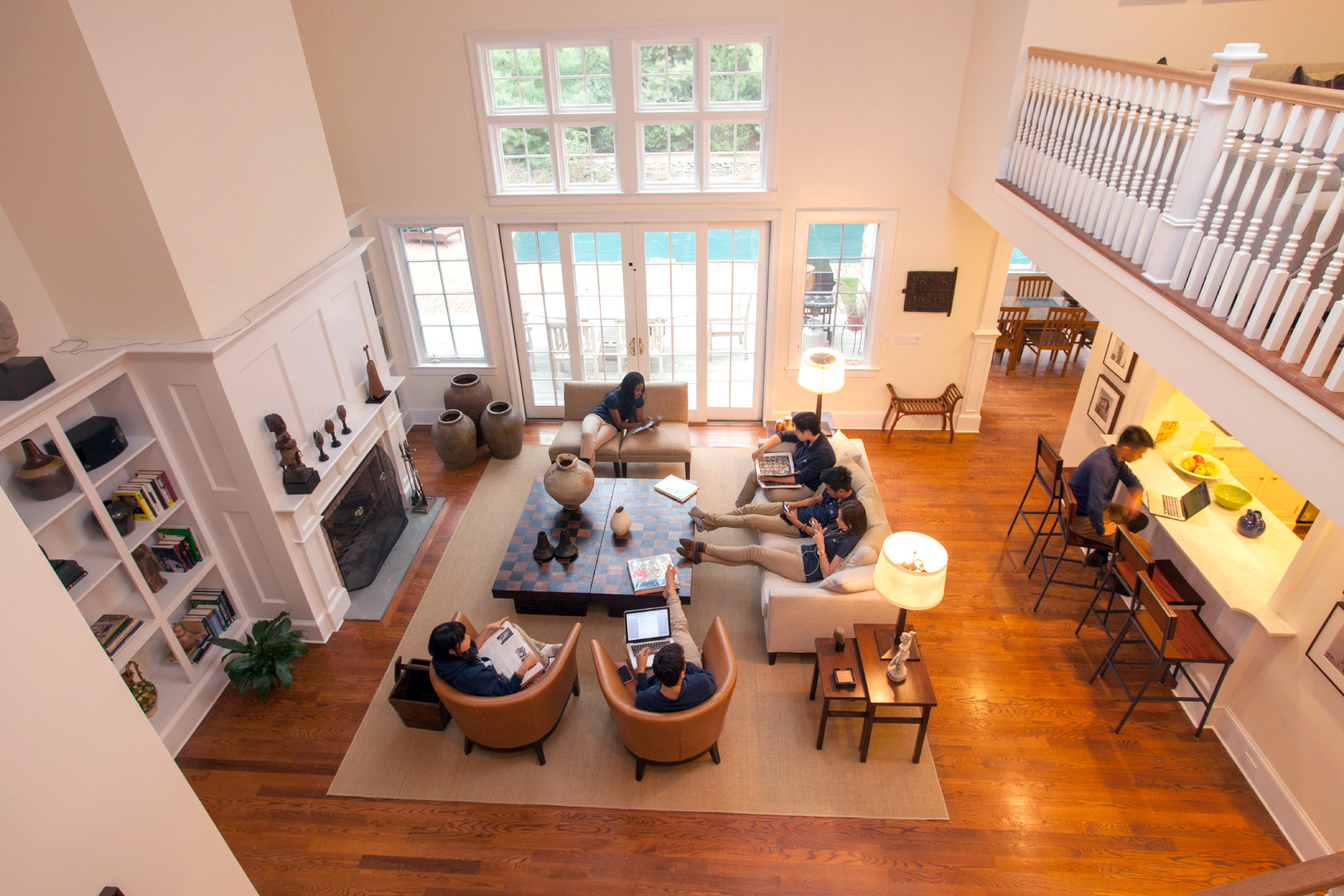 Five-day boarding students experience Ross boarding houses as a "home away from home" during the week, but return home on weekends, thus benefiting from the camaraderie of housemates from all over the world, meals at the Café, and the structure of extracurricular activities and homework sessions with classmates while remaining connected to their families.